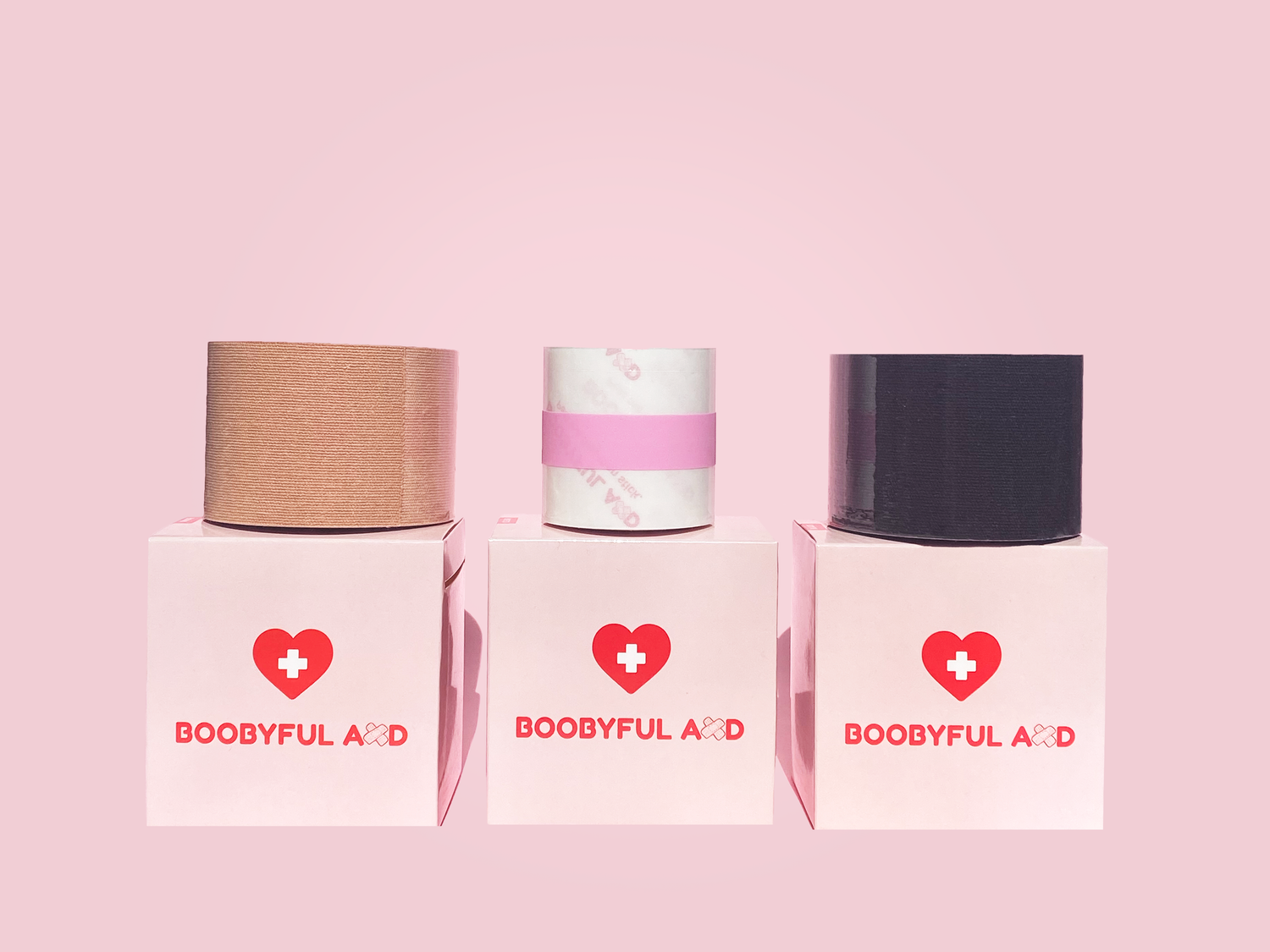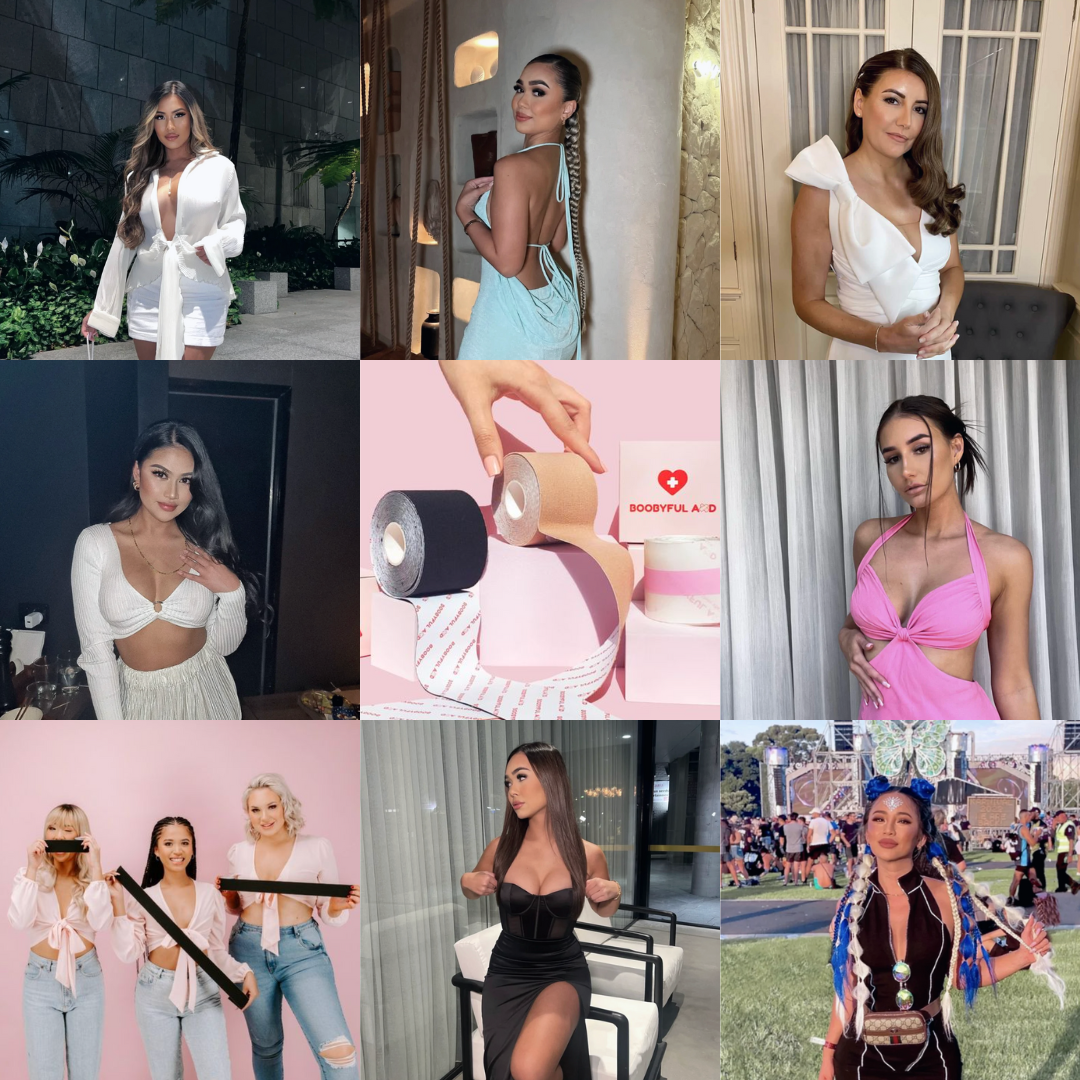 Educate
Boob tape, also known as fashion tape, is a type of adhesive tape that can be used to secure clothing in place and provide support for the breasts. Boobyful Aid aims to educate women on how to use boob tape in different outfits, especially those that may be revealing or lack support.

For example, backless and strapless dresses can be difficult to wear without proper support. Boob tape can be used to lift and support the breasts, creating a more flattering and comfortable look. By using boob tape in these types of outfits, women can feel more confident and secure, knowing that their clothing will stay in place and their breasts will be supported.
Empower
Using our boob tape as a tool for empowering women refers to the idea that it can give them the freedom to wear clothing that they feel confident and comfortable in, without feeling constrained by societal expectations.

Boob tape can be seen as a tool for empowerment because it allows women to have more control over their own bodies and fashion choices. It can also be seen as a form of self-expression, as it allows women to express their personal style and individuality without feeling held back by traditional norms and expectations.